The image below shows the Georeferencing toolbar.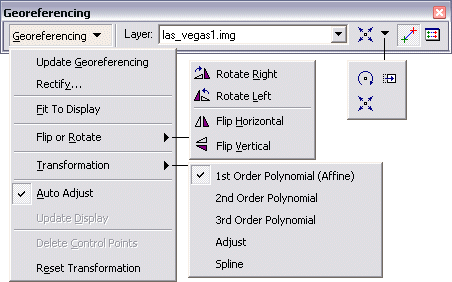 Georeferencing toolbar buttons and their functions




Rotate
Rotates the source layer.




Shift
Shifts the source layer.




Scale
Rescales the source layer.






Add Control Points
Allows you to select control points from a layer and add them to the map.




View Link Table
Shows links and errors in tabular form.
Please visit the
Feedback
page to comment or give suggestions on ArcGIS Desktop Help.
Copyright © Environmental Systems Research Institute, Inc.