You are here:
Mapping and visualization > Animation > Getting started with animation
The Animation toolbar has all the tools you'll need to work with in ArcMap, ArcScene, and ArcGlobe. ArcScene and ArcGlobe are only available if you have an ArcGIS 3D Analyst extension licence. Using the tools on the Animation toolbar, you can create for animation , save and export animation tracks to video files, and manage and preview your animations.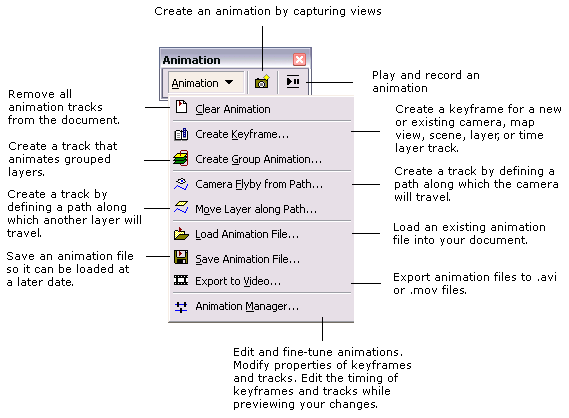 Learn how to add the Animation toolbar

Learn more about animations

View sample animation videos


Please visit the
Feedback
page to comment or give suggestions on ArcGIS Desktop Help.
Copyright © Environmental Systems Research Institute, Inc.