You can validate a topology in ArcCatalog by selecting the topology in the tree view panel, right-clicking it, and clicking Validate on the context menu: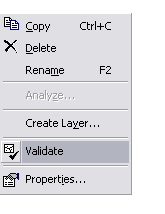 This will validate the whole topology if it is new or, in most other situations, just the dirty areas in which updates have been made.
You can validate your topology in ArcMap during editing.
First, start editing.
Add the topology toolbar by clicking Toolbars on the View menu and clicking the Topology toolbar.
Three Validate options are always available as part of topology editing.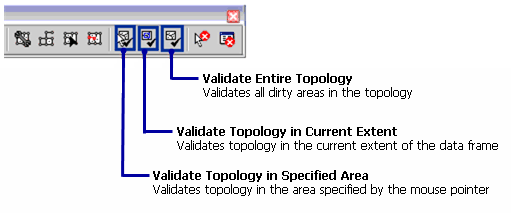 ArcToolbox contains a series of geoprocessing tools for topology. The Topology toolset is located in the Data Management toolbox: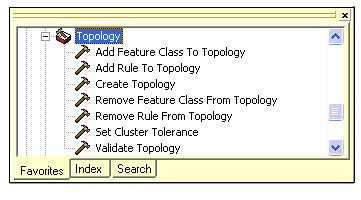 The
Validate Topology
tool can be used to validate a topology as part of an automated workflow. Scripts can be useful for automating a series of tasks and for building repeatable workflows.